News
09/02/2019
10:20
19575
The outstanding opera singer Khibla Gerzmava joined the ranks of the members of the World Abaza Congress.
Said Bargandzhia
People's Artist of the Republic of Abkhazia and the Russian Federation, the outstanding operatic singer of our time Khibla Gerzmava joined the World Abaza Congress.
According to her, for any representative of the Abkhaz-Abaza people, it should be important to become part of the organization, "whose goal is the preservation and development of the native language, culture and traditions."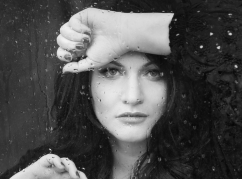 Khibla Gerzmava "Golden soprano" of Abkhazia and Russia
"In my opinion, the main mission of the Congress is the unification of the Abkhaz-Abaza people. Together, we will continue to tell the whole world about the beauty of the traditions and culture of our ethnic group. If each of us invests a part of our soul in the common cause, we will be able to preserve and increase our national wealth," said Gerzmava.
The Chairman of the Supreme Council of the World Abaza Congress, Mussa Ekzekov, commenting on Khibla Gerzmava's membership of the Congress, noted that her vigorous creative activity plays a crucial role, which serves as a good example to the younger generation in their daily hard work and achieving the highest results.
"Khibla Gerzmava is a healthy breathing for the whole nation; she is the embodiment of all our wonderful traditions, culture and apsuara as a whole. I am convinced that her success is based on the boundless love for her Motherland, for all her brothers and sisters, and she conveys this love to the whole world," he said.
According to Ekzekov, the support of the ideas of the Congress by Khibla Gerzmava, the foundation of which was laid by the first President of Abkhazia, Vladislav Ardzinba, "inspires with even greater positive energy to work together for the benefit of the development of the Abaza people and shows how great it is to be together."